Last weekend, we joined Scott on his Young Adult/College Retreat with Hephzibah Baptist Church (our church). We went to Myrtle Beach and stayed at Kingston Plantation. We had a super nice room with a king size bed that I had to get a running start to get UP onto, and a huge whirlpool tub with jets. We (Briana and Elijah) had to spend a good chunk of time in the room, so I made use of that nice tub!! Elijah and I joined in on the meals and the music, but then left once the speaker started... it would have been a huge distraction to stay with the group.Elijah had a GREAT time in the sand. He would pick up handfulls of sand and let it sift through his hands. After a little while on the beach, we decided it was a lost cause to keep him clean and just went ahead and amused him by buying his legs and feet in the sand. He was quite funny digging his legs back out.We also got in the lazy river, which is like a pool that makes you go in circles so that you can just float with the current. He LOVED that too..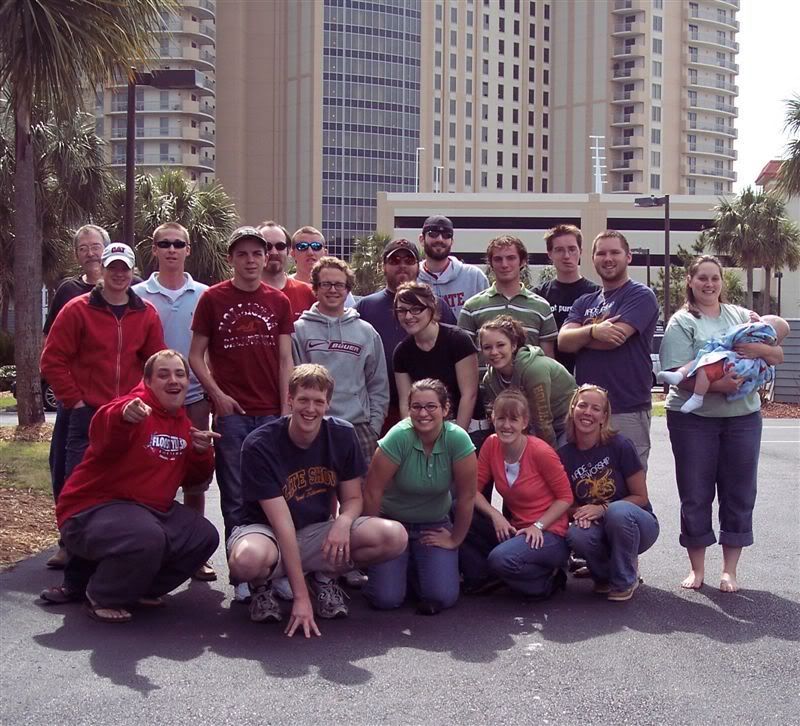 This is the group of Young Adults/College Students and Leaders
'Coop' took a liking to Elijah.... calling him 'little man'. They had to get a picture together before he could leave

Montage of what Elijah did with the Sand
Daddy covered me up... pay attention to the toe sticking out :-)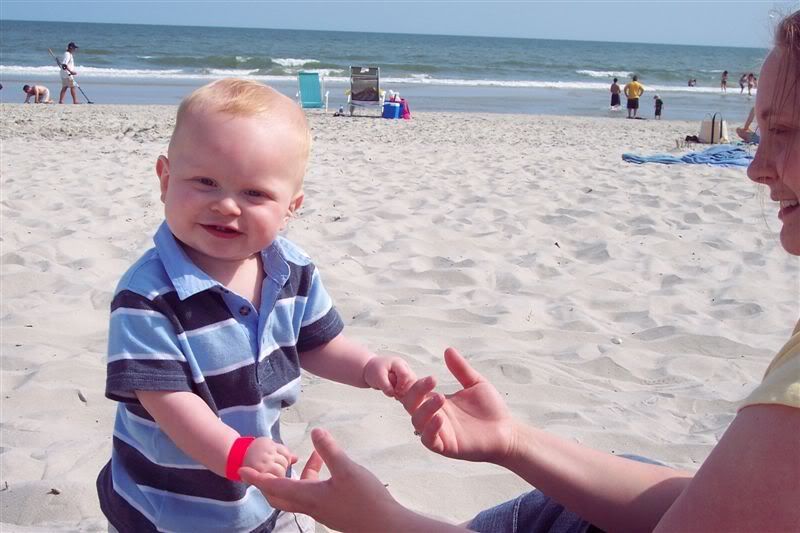 Im so happy...
Kisses in the sand :-)
Stand Up!!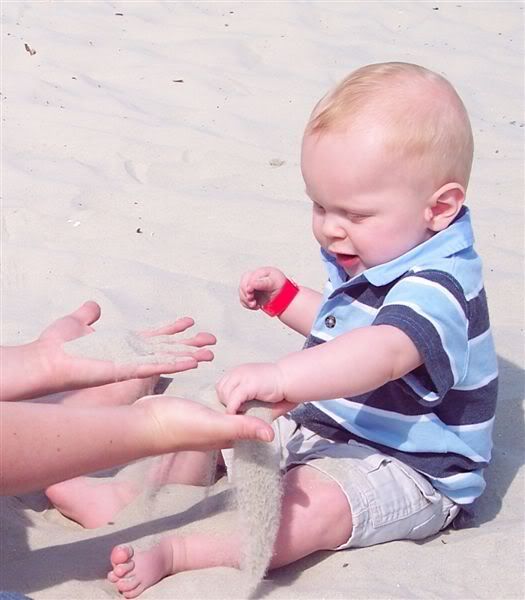 Here you go Mommy, have some sand