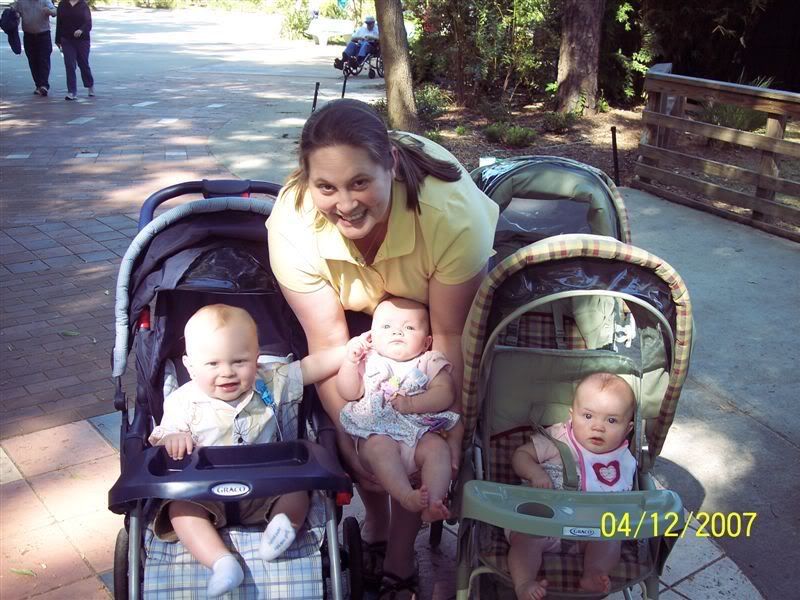 Once we arrived in Charlotte on the Amtrak, we were greeted by our good friend SaraBeth and her mom. They picked us up at the station and we were off to Chuck-E-Cheese. We met up with Jennifer Inman, Connor & Trevor; Jennifer Jones, Kathryn & Kimberly; SaraBeth; and of course Elijah and me. As much as we thought Chuck-E-Cheese was the right choice for 5 kids....it was crazy and crowded. We enjoyed getting together and seeing each other's kids and hanging out...but WHEW... it'll be a while before I go back to that crazy environment.After lunch, I rode to Columbia SC with Jennifer Jones and her twin princesses (ok... 5 month old girls, but they might as well be princesses they are so cute). We spent the rest of the week there and had a great time. Friday and Saturday we attended a Women's Confrence with Beth Moore. It was really awesome!!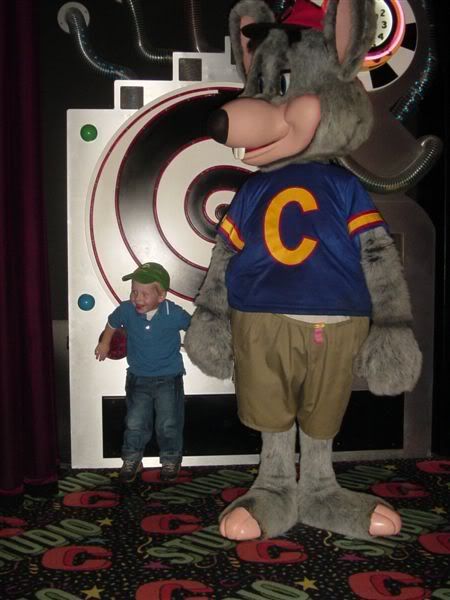 This is Connor, Jennifer Inman's Oldest Son... playing with Mr Cheese himself.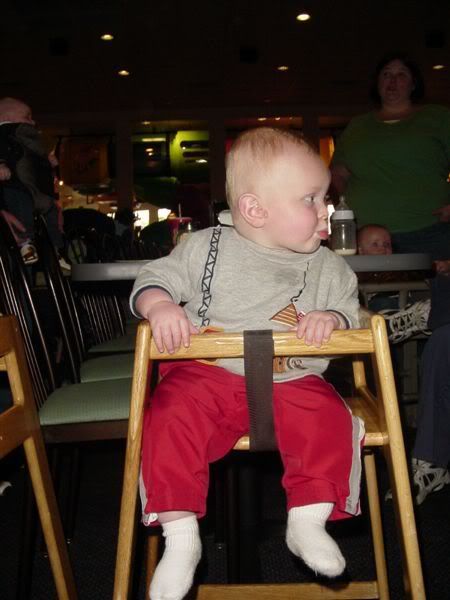 Elijah - dodging the camera...
Kathryn and Kimberly (Front to Back) watching the video screen OH-SO Intently...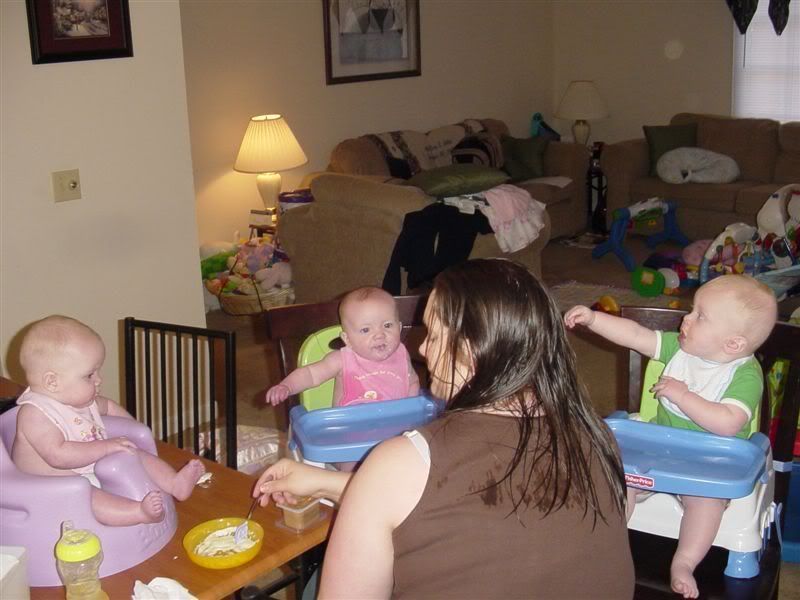 And there's me... attempting to feed all 3 kids their breakfast :-)