This is the remainder of pictures from Elijah's 10th month. We are so behind on blogging...but as you'll see in the next few posts, we've been a bit busy!! Enjoy...
Just a Happy Shot of Elijah playing in the floor
Concentrate.... whew... it's hard work splashing all this water up!! Thanks aunt Jen and uncle John for getting me this awesome pool!!
Yep, it's confirmed, I LOVE the pool!!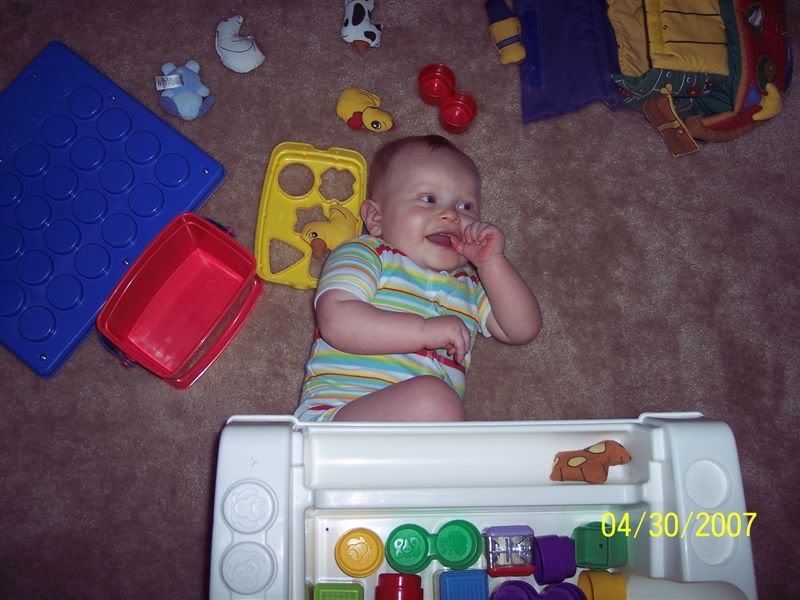 Elijah has mastered the art of rolling and wiggling and scooting in any direction to get in or under anything he wants. He also thinks it's pretty funny.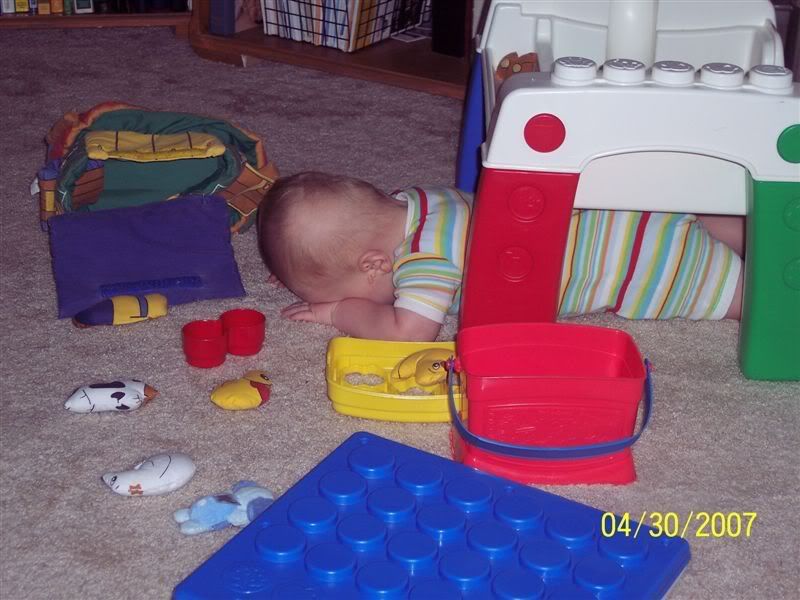 Then, when he's done doing all that, He manages to wiggle a little more and take a nap right in the middle of his play area :-)
Daddy being silly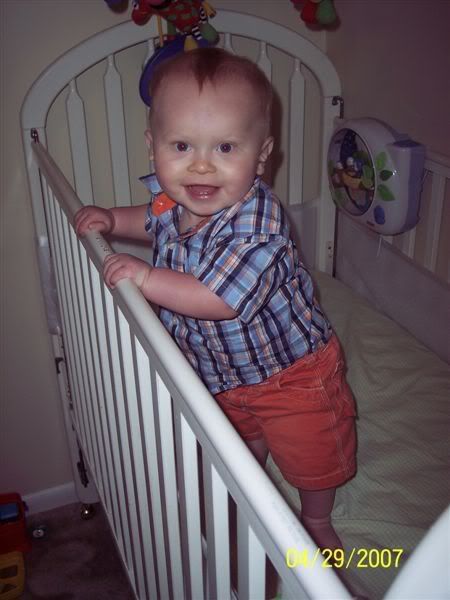 Elijah standing in his bed. We helped him of course.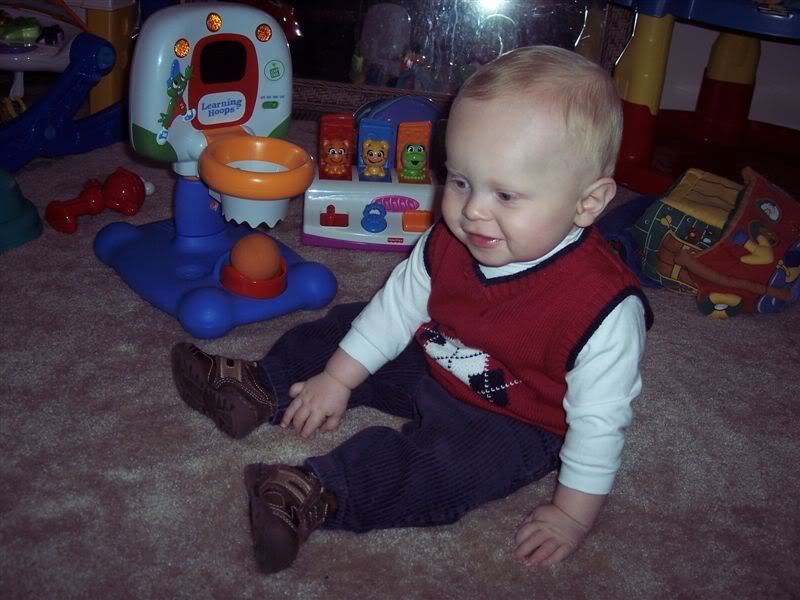 Easter Sunday, before church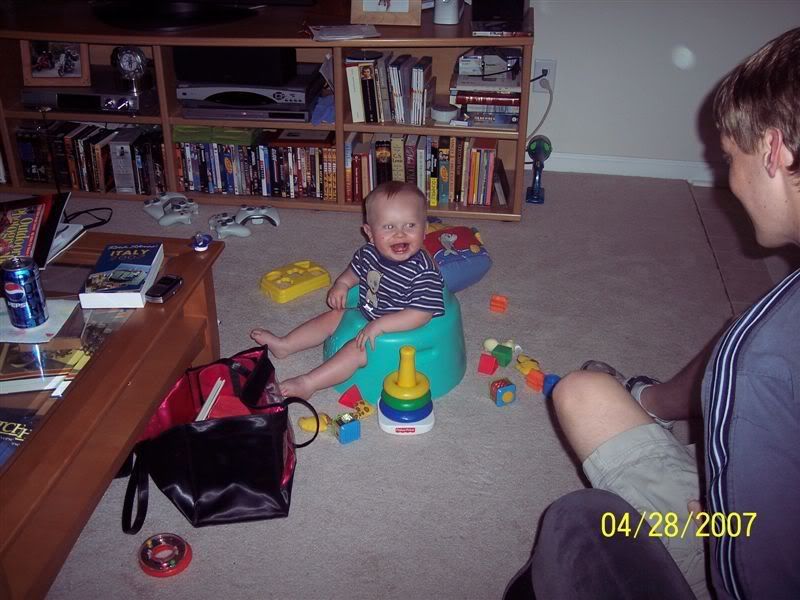 He is so silly. Daddy is counting... "Ready.... One... Two... Three" and Elijah is laughing hysterically at this event.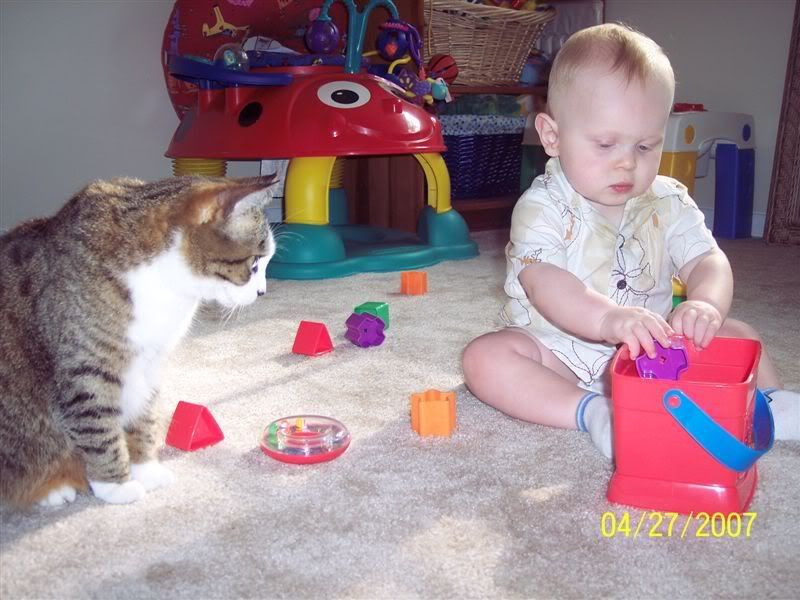 " You see, Patches, the thumb and forefinger are used to place blocks into this red container. After you get them all in, you dump them out and start over. Get it??"

Why is it so cold in April?? Well, at least Im so cute in my hat and flannel!!