April 10, we found out that Elijah will be a Big Brother soon. Briana is pregnant with our second child and is due on December 18, 2007. Elijah decided to tell the news by wearing the cute shirt below. We visited both Grandparents on the same day to share our news. Grandad & Granny Dailey took about 45 minutes to see the shirt. When they finally saw it, they both read it aloud, with NO IDEA what they were about to find out. It took another good minute to process that what they were reading was really true. Grandpa and Grandma Underhill read the shirt within about 45 seconds of arriving at their house, and Grandma Underhill turned to me and said, "This is a hand-me-down shirt, Right??"
We've had 2 doctor visits and 2 ultrasounds and our new 'jellybean' is doing great.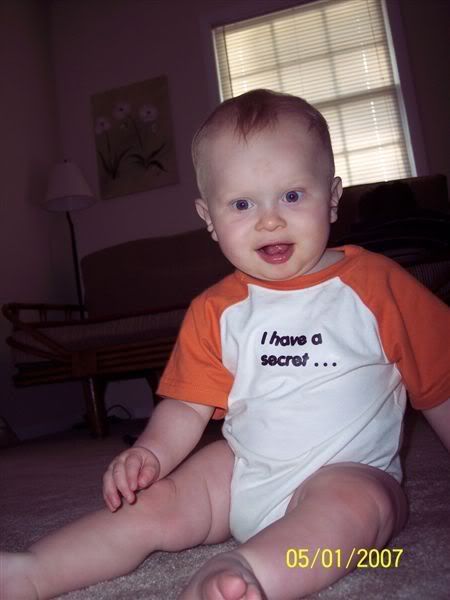 "...I'm not supposed to say anything, but
mommy and daddy said I'm going to be a
Big Brother... shhh...don't tell anyone..."