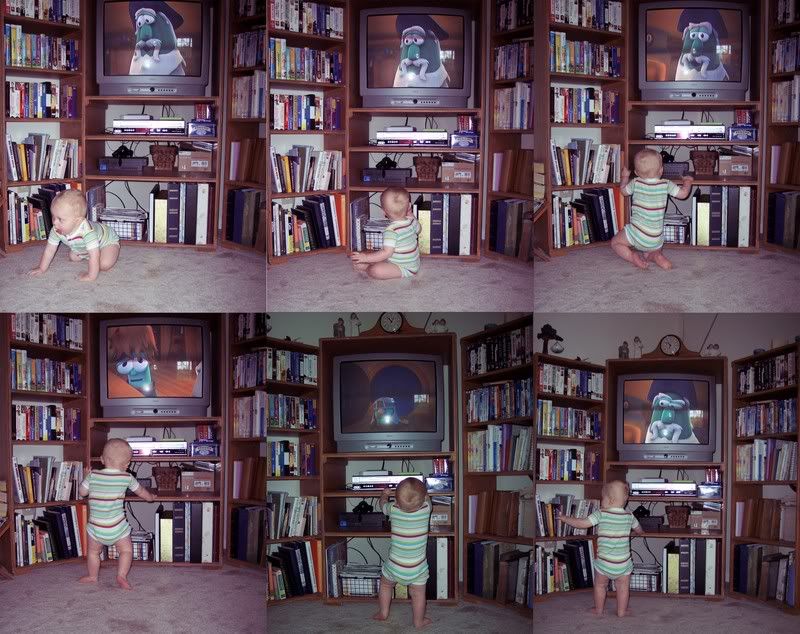 In this sequence, Elijah is trying to get closer to the TV to watch Veggie Tales. Why do children insist on being 2 inches away to watch TV??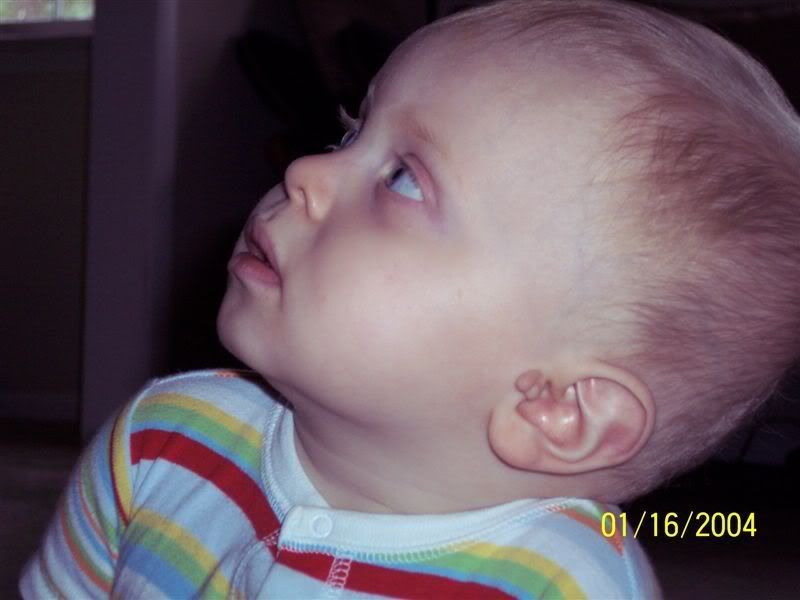 TV stare............................................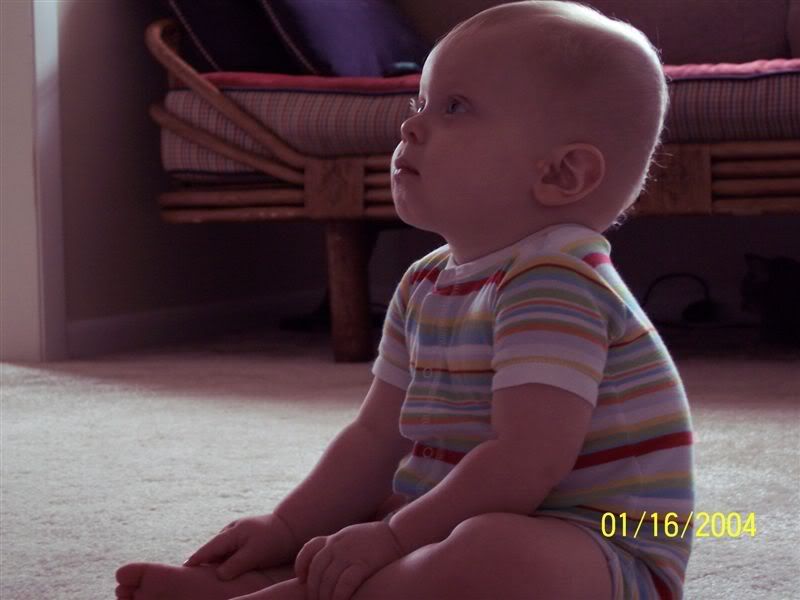 "If she would only give me the remote too, I'd be set!!"
Daddy showing Elijah how to play the piano.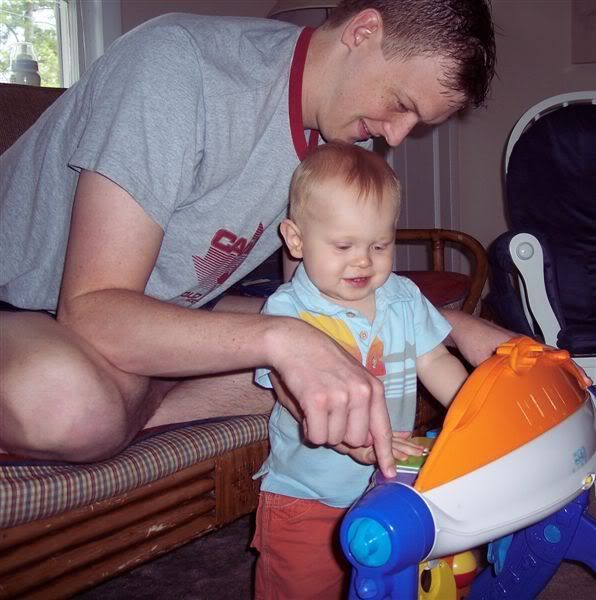 Mastering the sippy cup
These warm days are a lot more refreshing in my pool
He's been clapping for a long time...but he finally figured out how to make noise while doing it today. He was really excited.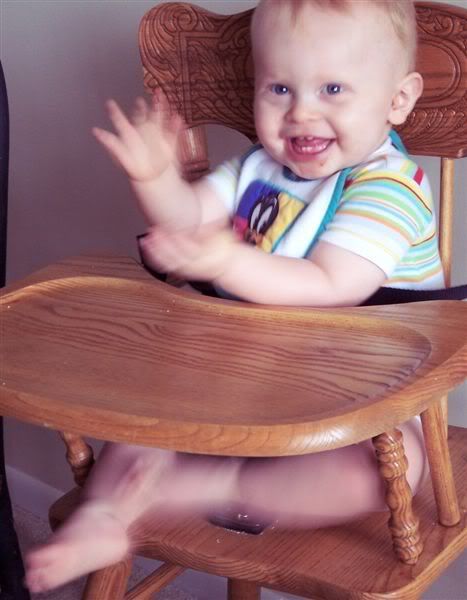 He's so excited he's got the hands and the feet clapping :-) HA HA!!