Once Elijah turned 10 months old, he decided to do some catching up. He'd been rolling, and scooting, and wiggling, and doing anything else under the sun to get wherever he wanted to go except crawl for close to 2 months. The day before he turned 10 months old, he crawled. Then, 5 days later he learned how to pull himself up to standing. Then, 3 days later, he was unstoppable walking around holding onto furniture, walls, or anything else in his way.
We've got a crawler...
We've got a stander!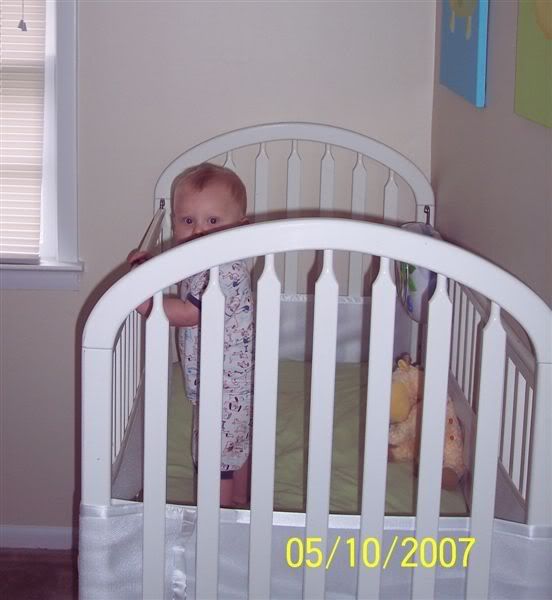 What!! Elijah... you're supposed to be napping, not standing up in your bed! I caught you!!
Granny... you got my toe!! Granny and Grandad and Joe came to vist :-)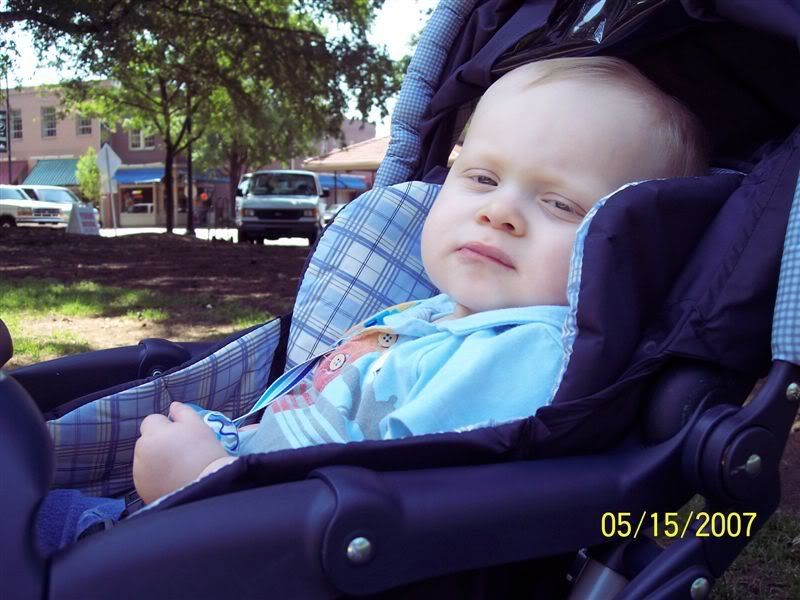 We drove downtown Raleigh and stopped at Moore Square one day. There was a live bluegrass band in the park and it all but put Elijah to sleep. Look at that peaceful face.
Awwwwww....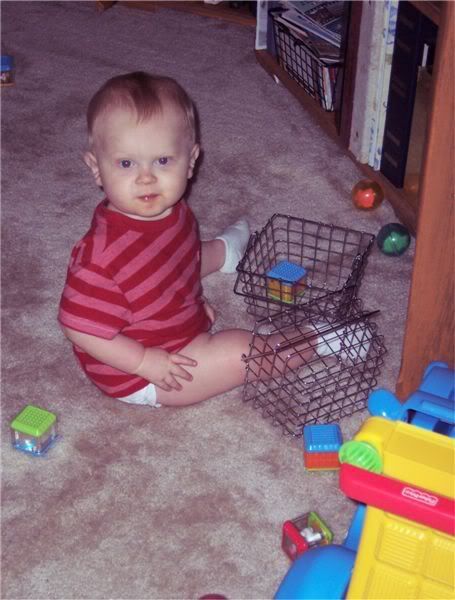 He LOVES those blocks. Back and forth, Back and forth.